J-SEAL® CJ-212
BUTYL RUBBER & POLYOLEFIN BACKED WATERPROOFING AND EXTERIOR JOINT SEALING MEMBRANE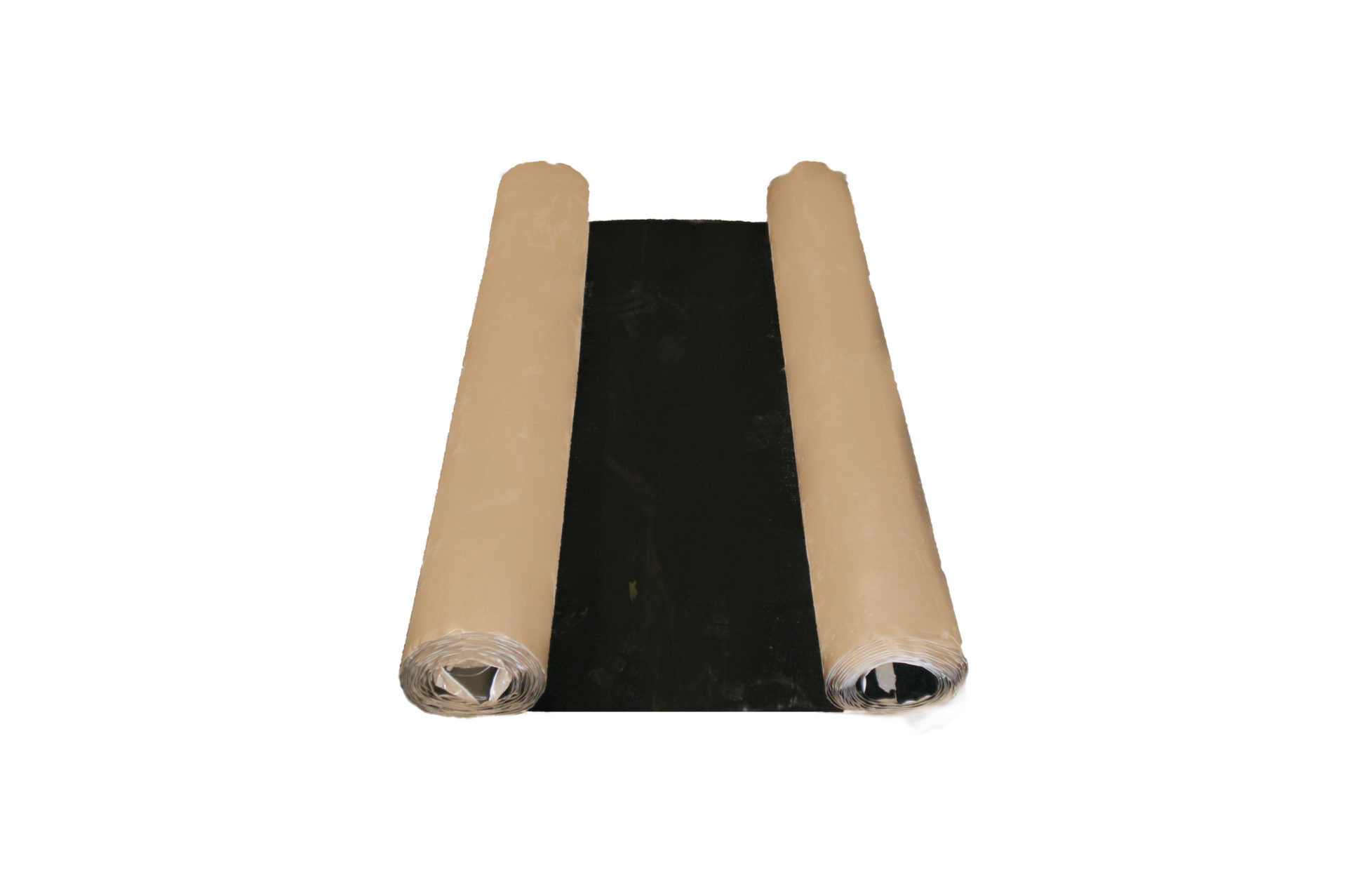 Click on Image to view full screen
Product Description
CORKJOINT J-Seal® CJ-212 Butyl Rubber & Polyolefin Backed Waterproofing and Exterior Joint Sealing Membrane is a special and unique system used to provide a permanent, flexible, water and soil barrier for joints in pre-cast elements, below and above ground.
It is commonly used in construction projects to seal joints between dissimilar materials, such as concrete and steel or concrete and masonry.
The butyl rubber and polyolefin backing of J-SEAL® CJ-212 provides excellent adhesion to a variety of substrates, while the waterproofing layer provides protection against water infiltration. The membrane can be installed quickly and easily, without the need for special equipment or heat.
J-SEAL® CJ-212 is commonly used in a variety of applications, including building envelopes, plaza decks, balconies, parking garages, and other exterior joint sealing applications. Its versatility, ease of installation, and durability make it a popular choice for architects, engineers, and contractors.
This product is part of our Sealing Systems product range.
Advantages
Fast and easy to install using CJ-200-15 Adhesive Primer
Excellent resistance to puncture, tear and abrasions.
Aggressively bonds to concrete and metal structures.
Provides a permanent flexible water and soil barrier.
Will not shrink, harden or oxide upon aging.
 Available in numerous standard sizes
○ Standard thickness: 1.65mm and 2.50mm
○ Standard widths: 100mm, 150mm, 200mm, 225mm, 300mm, 600mm, 800mm, 900mm and .1200mm
○ Custom widths and lengths available upon request.
Areas of Application
Box Culverts
Underground Concrete Vaults
Segmented Bridge Structures
Wastewater Structures and Arched Bridge Structures
Manholes
Note : The product's design and performance, its intended use, installation and final confirmation and approval for use, must be provided by the project's Design Engineer and Project Manager.
Standards
ASTM E-1745
ASTM C-877
ASTM C-990
Physical Properties
Refer to the Product Brochure for details.
Chemical Compositions
Refer to the Product Brochure for details.
Installation Procedures
Clean the concrete surface using a stiff brush or with high pressure air to remove any loose dirt and debris. Remove any exposed high or sharp points on the concrete surface, which may prevent the J-Seal® CJ-212 membrane from adhering fully to the surface or from being punctured. Any major holes or voids in the concrete surface should be filled with an application of a cement mortar in order to level the surface to the same level as the current concrete surface where the membrane is to be applied.
Apply one layer of CJ-200-15 Adhesive Primer onto a clean, dry, concrete surface, using a roller, brush or sprayer. Allow the CJ-200-15 Adhesive Primer to become tacky (approximate drying time is 10-20 minutes @ 30°C and depending upon the current ambient temperature) before installing the J-Seal® CJ-212 membrane. The dosage rate should be at approximately 5-7 m² per litre depending upon the concrete surface condition and porosity. A thorough, even and uniform coverage of the Primer/Adhesive should be applied.
To apply J-Seal® CJ-212 membrane to the joint, remove the release paper from the adhesive side of the membrane and apply the membrane onto the primed surface with the butyl section being applied directly on to the concrete primed surface. Continue around the joint by removing the release paper as the J-Seal® CJ-212 membrane is unrolled.
Press the entire surface of J-Seal® CJ-212 membrane firmly into place using a medium or hard surface roller or by hand, to ensure full bonding of the membrane is achieved and to make sure that all air pockets are removed. Around edges, corners and difficult locations that cannot be applied with a roller, use a firm hand or finger pressure to apply the membrane.
Where joining two sections, or where two ends meet together, provide an overlap of approximately 50mm and firmly press the overlapping strip onto the end of the underlying membrane to seal the joint.
Refer to the Product Brochure for Installation Photos.
Limitations
J-Seal® CJ-212 is not recommended for use in expansion joints or joints that move.
Packaging & Dimensions
Refer to the Product Brochure for details.
Written Specifications
The butyl rubber & polyolefin backed waterproofing and exterior joint sealing membrane shall be J-Seal® CJ-212 as supplied by CORKJOINT. The membrane is to be installed in accordance to the manufacturer's required installation guidelines, and to the Design Engineer's specification.
Health & Safety Information
For further information or advice on health and safety precautions, safe handling, storage and correct disposal of products, please refer to the most recent product Safety Data Sheet (SDS), which is available upon request.
Disclaimer
The information and the recommendations relating to the application and end use of this product are given in good faith and are based on the information provided by the manufacturer of the product and/or the Company's current knowledge and experience in connection with the product when properly stored, handled and applied under normal conditions and no liability of final function at the job site is assumed. In practice, the differences in materials, substrates and actual site conditions are such that no warranty in respect of merchantability of, or fitness for, particular purpose, nor any liability arising out of any legal relationship whatsoever, can be inferred either from this information, or from any written and/or oral recommendations, or from any other advice offered by the Company. The Company also has no express or implied knowledge of any particular purpose for which the product is required and any such information given will not be taken into account in the supply of this product. No responsibility or liability by the Company will be accepted for misuse, misreading or derivation from recommended guidelines in respect of this product and the user shall determine the suitability of the product for his intended use and assume all risks and liability in connection therewith. The information contained in our brochure may change at any time without notice. Any use of this product, J-SEAL® CJ-212, in any application should be approved as suitable for use/application by the Design Engineer and Project Manager.